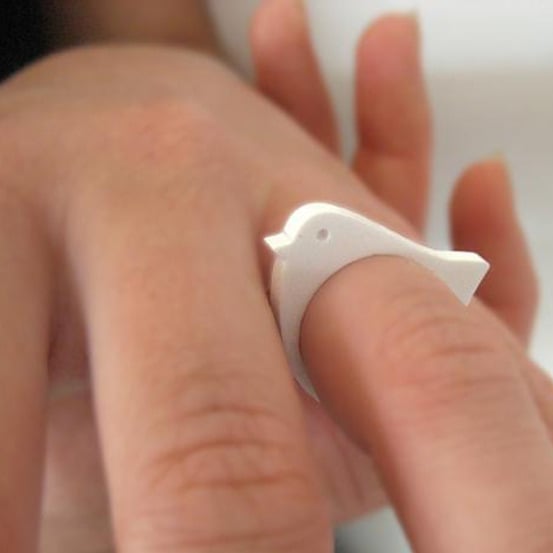 BIRD BROOCH / RING
ZWearing
Zero Waste Jewellery
£

10.00
---
---
A zero waste design.
Laser cut translucent acrylic Bird ring where the cute belly is not wasted but instead used as the support for a brooch.
Simply push the 2 parts between your t-shirt, and Pop-it! your ring turns into a brooch.
Materials
Laser cut acrylic
Size M
0.658 in = 16.71mm diameter
Or 2.07in = 52.5mm circunference
M = 6¼ size in USA
Caring instructions
No special care needed
Acknowledgments
Concept
Elena Corchero
Design
Elena Corchero
Crafted in
UK
Retail
This product is currently only available here
Please contact our retail department if you would like to stock this product or suggest your favorite store to us.
News
Release date: 2010-07-28 00:00:0