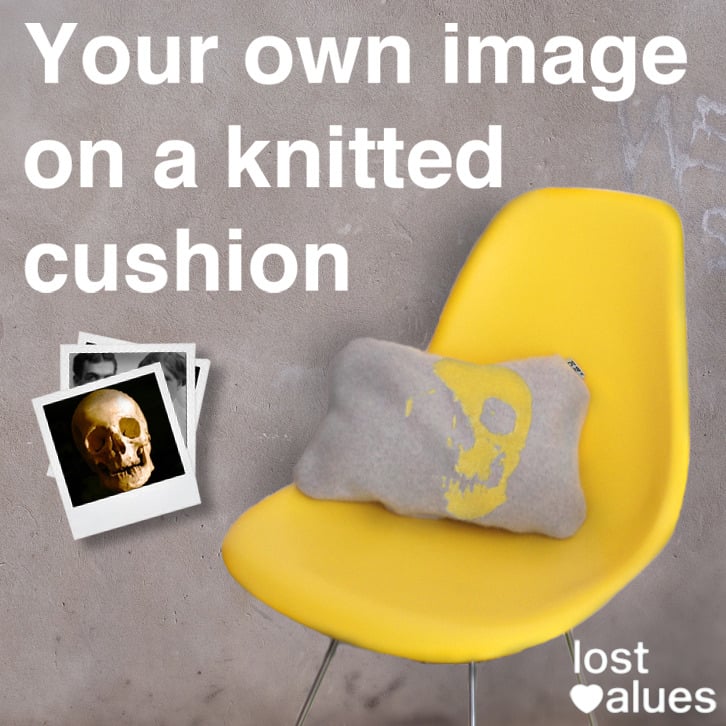 YOUR OWN IMAGE ON A KNITTED CUSHION
£

58.00
---
---
Cushions are crafted in the UK, knitted and felted using 100% locally sourced wool. The cushions are made in two colours (see the great variety in the palette and cushion examples), measurements are 40x30 cm. All of them are individually personalized under the customer's request. Further instructions below.
1- Purchase your product
2- Send your image to [email protected]
Subject: Cushion + your Transaction ID
3- In less than 24h you will receive a mookup image of your cushion
4- If you are not happy at this stage you can reiceve a full refund
5- Onces we reiceve your e-mail confirmation we will start the production
6- Production will take one week
7- Free Worldwide Shipping
Materials
100% Scottish Wool
Caring instructions
Delicate hand/machine wash cold as any other delicate wool wool products, when machine wash please use an individual net bag
No tumble dry.
Iron under 30ºCelsius.
*By purchasing this product you verify having copyright permission to use the image you wish us to transfer into your cushion.
*Allow production time of one week.
Many THANKS to contributing artis from Flickr:
- Skull by bob2506eos
- Kids by tolly p
- Girl by Oliver Wide-Swensson
- Vintage couple by mimi_1993
- Horses by ImageBurner
- Drawing by formatbrain
- Kids Doodle by dgray_xplane